CCE Boston Musicians & Ceili Band
Our ceili band is the pride and joy of the Reynolds-Hanafin-Cooley Branch! They are a group of dedicated and popular musicians who perform for functions throughout Massachusetts and beyond.
To contact the band, call Chairperson Tara Lynch at 617- 481-5503 or email taralynch08@comcast.net.
Ceili Band History
The Boston Comhaltas Ceili Band was formed in 1976 and grew naturally out of sessions and musical friendships dating back to 1953. Original band members Larry Reynolds, Sr., and Tom Sheridan played with the old Boston Ceili Band of the 50s.
The band was inducted into the CCE Northeast Regional Hall of Fame in November 2002 after playing out for more than 15 years, performing from Alaska to the Grecian Islands to the Caribbean, from Cleveland in the mid-west to Cape Cod in the East, at ceilis in resort hotels in the Catskills and at fabulous hotels in downtown New York City.
Ready to play at both local benefits and major Irish music festivals, the band has built their reputation also in part upon their great musical depth. Seamus Connolly plays with the band occasionally. Larry Reynolds, Sr. and his sons Mike and Sean, his nephew Pat, and father and son Fergus and John Keane were/are band regulars. Other fine musicians who play or have played include Tara Lynch, Tom Sheridan, Jimmy Hogan, and Martin Cloonan among them.
*************************************************************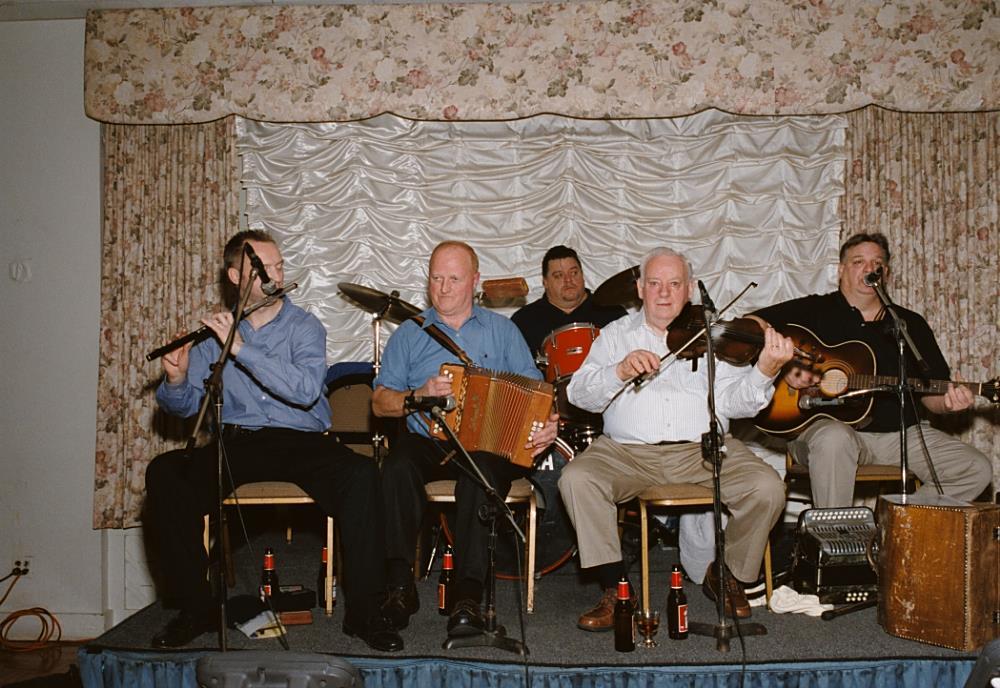 Sean Keane – Flute, Fergus Keane – Accordion, Pat Reynolds – Drums, Larry Reynolds – Fiddle, Mike Reynolds – Guitar
Photo courtesy of Peter Jee
CCE Musicians play for bi-monthly seisiun – 11/23/2008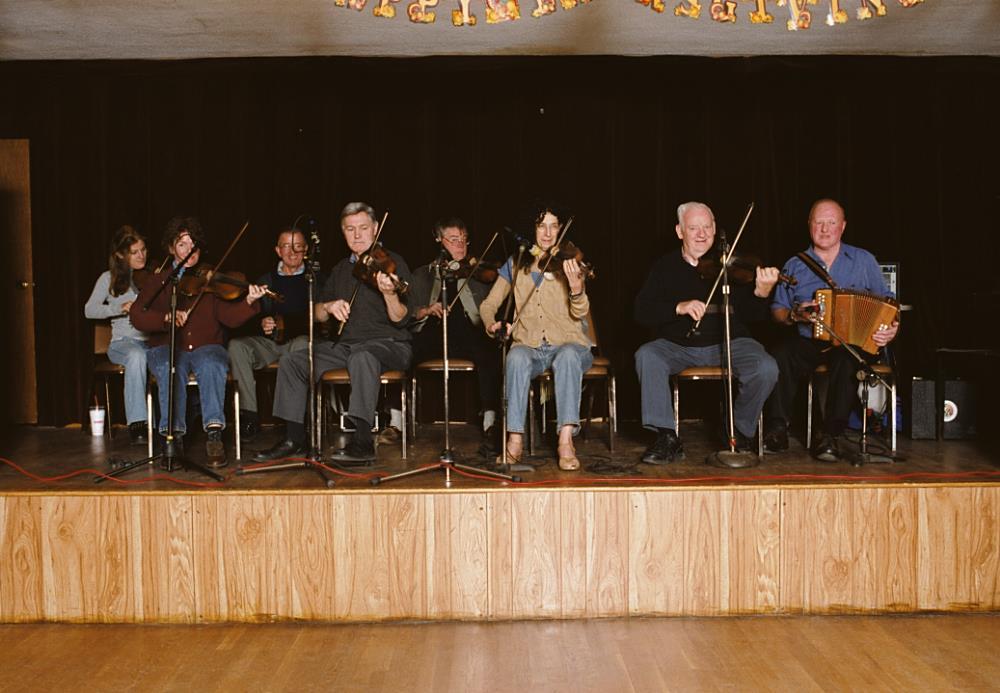 Canadian American Club, Watertown, MA
Photo courtesy of Peter Jee