Commemorative Gifts Program
Reynolds-Hanafin-Cooley Branch – Boston, Massachusetts USA

Your Donation Your Way
Funds you donate may be designated for the Boston Comhaltas Music School or a memorial scholarship fund in memory of a deceased loved one or to honor the living on the occasion of an anniversary, birthday, promotion, or any honorary event .
A proper tribute for lovers of Irish traditional music
Scholarship Funds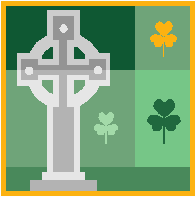 Scholarships are awarded for contributions to Irish traditional music, song, dance, and culture in the New England community both to music school students and others. The Boston Comhaltas Music School operates on tight margins. Donations are appreciated, and will be put to good use towards scholarships, extra classes/sessions for students, and maintenance of the school rental instruments. Thanks, your support aids us in keeping the tradition alive.
Mail donations to:
Boston Comhaltas Music School
c/o Michael Hickey, Treasurer
100 Woodpecker Rd.
Stoughton, MA 02072
For details of the scholarship programs available through our organization, view our scholarship page.