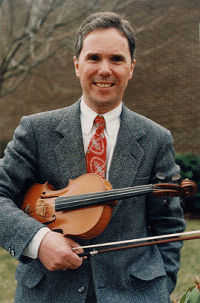 Séamus Connolly –   Fiddle   Inducted to its The Hall of Fame by
The Northeast Region of the North American Province – November 9, 2002
Early life of music, hard work & achievements
Séamus Connolly –  Fiddle, a native of Killaloe, Co. Clare, grew up with both parents and two brothers also musicians, in a home filled with music. Beginning the fiddle at age 12, Seamus was encouraged by his father to study the recordings of Michael Coleman. Slowing down their speed on the turntable, Seamus was able to decipher the master's techniques. Before long, he was playing on Irish radio and television, and with the famed Kilfenora Ceili Band noted for their indigenous North County Clare repertoire, great rhythm, and musicality. His brother Martin (accordion) won a number of All Ireland Championships; and Seamus accomplished a feat no other has matched, winning All-lrelands ten times in addition to the 3-day "Fiddler of Dooney" competition.
From Killaloe to the world..as teacher & musician
Séamus came to the U.S. in 1972 as a member of the first Comhaltas Ceoltoiri Eireann Concert Tour—of 26 musicians, singers and dancers. In 1976 he emigrated to America, settled in the Boston area, and at the request of Larry Reynolds, Sr., began to teach fiddle in its various regional styles to American-born students. One such student, Brendan Bulger, became an Irish champion in fiddle under 18.
Séamus has represented Ireland on three tours of "Masters of the Folk Violin." He has performed at most major festivals in the United States, including the National Folk Festival, the Smithsonian Festival of American Folklife, Wolf Trap Irish Festival, and the American Roots Fourth of July Celebration at the Washington Monument—as well as festivals abroad such as the International Folk Festival in Nice, France. Séamus performs on nationwide broadcasts such as the "Folk Masters" radio series on NPR. He has traveled to Alaska, Canada, England, Spain, France and elsewhere to teach—his teaching often supported by grants and awards from the Massachusetts Arts Council and the National Endowment for the Arts (Master/Apprenticeship Grants). The weekly Irish music radio program begun by Larry Reynolds and Séamus, and now hosted by Larry and his son Sean, is heard worldwide by internet, WNTN-1550 AM Boston.
Recordings
Séamus has two solo Green Linnet recordings, Notes from My Mind and Here and There. Banks of the Shannon joins Séamus with Paddy O'Brien (accordion) with Charlie Lennon (piano); and Warming Up brings us Séamus on fiddle, with Martin Mulhaire (accordion), Jack Coen (flute) and Felix Dolan (piano). Most recently, Séamus produced—with Boston College colleague Laurel Martin (fiddle)—another valuable collection: a book of Irish tunes and accompanying CD recordings, with the tunes printed and recorded in both simple and more highly ornamented versions.
A professor
He is an Adjunct Professor in the Music Department of Boston College, Director of the Boston College Irish Studies Music, Song and Dance Program, and Director of the thriving Gaelic Roots Summer School and Festival held annually on the Boston College Campus—and still plays with the Boston Comhaltas Ceili Band and for Comhaltas benefits whenever he can.
Find more information and listen to Séamus's music:
This Page was posted 2/20/2009
Return to Hall of Fame