Comhaltas Organization
Comhaltas Ceoltóirí Éireann (pronounced "kol-tus kyol-tori air-in") is an international organization founded in Ireland in 1951 to preserve Traditional Irish Music and Culture and to make it available for people everywhere to enjoy its distinctive character. CCÉ has grown to have over 400 branches worldwide. Comhaltas is a completely non-partisan organization, flourishing in many lands around the world.
CCÉ BOSTON
The Reynolds-Hanafin-Cooley Branch of Comhaltas Ceoltóirí Éireann (Ireland) is a nonprofit organization founded in Boston in 1975 for the preservation of Irish traditional music. Three of the great figures in Boston's history of traditional Irish music are the men for whom our branch is named.
Larry Reynolds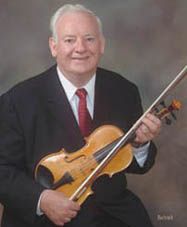 Larry Reynolds (R.I.P.) was our Chairman for many years at the Boston Comhaltas organization. He played a big part in the development of Boston's Branch of CCÉ. Leading the CCÉ sessions at The Green Briar Irish pub in Brighton, MA (closed in 2019 after 29 years), he was very encouraging to musicians who were just starting and learning about Irish music. He was known to be a gentle man who was a true gentleman. Larry was inducted into our Northeast Regional Hall of Fame in 2002.
On December 2, 2012 the CCÉ Boston branch was rededicated in honor of Larry Reynolds to be known as the Reynolds-Hanafin-Cooley Branch. Larry Reynolds was Chairman of the Boston Comhaltas Ceoltoiri Éireann branch from 1975 until his death in 2012.
Michael Hanafin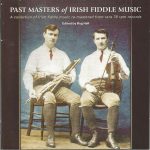 Michael Hanafin, of Calligrapher, Miltown, Co. Kerry, was among the finest traditional fiddlers of his time, and the first to be recorded in the early days of the phonograph industry. Mike Hanafin was an important influence on Irish traditional music in Boston until his death in 1970.
Along with his brother, William, Michael Hanafin was inducted into our Northeast Regional Hall of Fame in 2004.
We're fortunate to have, among others, this sound recording from 1927 entitled "Bantry Bay," a hornpipe with Michael Hanafin on fiddle.
Joseph Cooley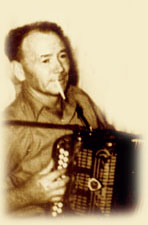 Joe Cooley, as he was better known, of Peterswell, Co. Galway, needs no introduction to Irish music lovers. His accordion music has influenced musicians throughout the world. He made his home in the U.S. in 1954 and spread his enthusiasm and love for traditional Irish music. He is seen here in a session in 1973 back in Ireland: http://www.youtube.com/watch?v=CGzJdoMeoQY surrounded by an enthusiastic audience.
Read more about Joe Cooley and listen to recordings from the 1970s. Enjoy more of Joe Cooley playing the accordion and learn more about the musician.
Come and join us in the magic and fun.
Hall of Fame
Read about other honored members of our organization who have been recognized for their contribution to Irish music, dance, and culture in the Greater Boston Area from our list of honorees elected to our organization's regional Hall of Fame.
Calendar of Events
♫ ♪ ♫ ♪ Check our Calendar for traditional Irish music & dance events! ♫ ♪ ♫ ♪
Latest News
Read our latest blog post for news and information on our branch activities and members.