Semi-Monthly Seisiúns & Ceili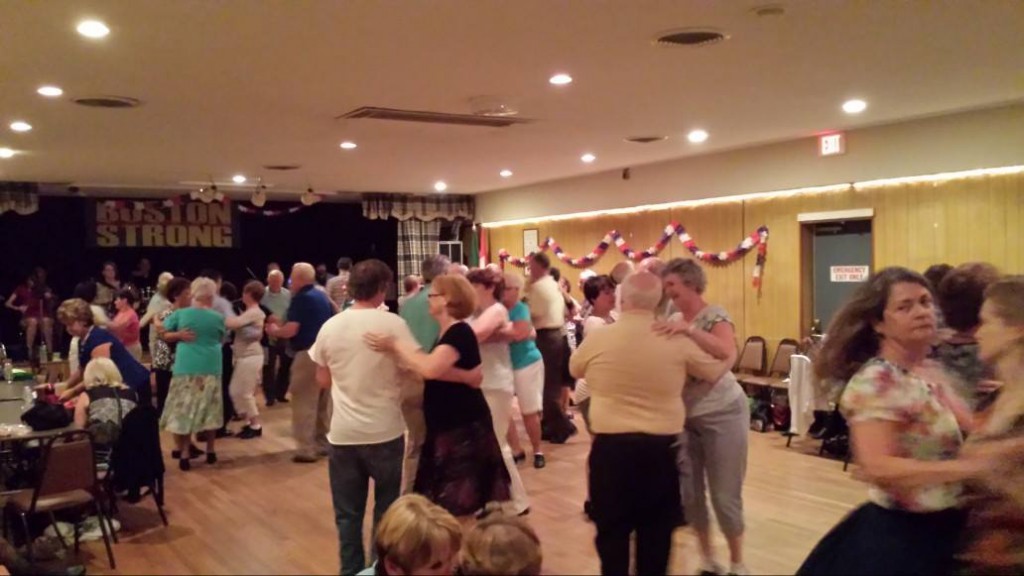 The Reynolds-Hanafin-Cooley branch holds semi-monthly Seisiúns (traditional Irish music and dance sessions) on the second and fourth Sundays of many months(with exceptions), September through June, from 3-7 PM at the Canadian-American Hall, 202 Arlington St., Watertown.
Welcome To Our Ceilis in Watertown
All are welcome and musicians are invited to join in. Student musicians are welcomed to a slow pre-seisiun beginning at 1:30pm on most 4th Sundays of the month.. There is great music for set, ceili, old time waltz and other dancing. Oftentimes, special guests, skillful musicians, gifted singers and dancers, stop by and add to the evening's total enjoyment. Coffee, tea, and breads are served. Donations of raffle prizes and baked goods are always needed and very much appreciated. Admission is $10.
Note: Doors are open for a slow seisiun on most 4th Sunday.  Please check our calendar.
Irish Ceili and Set Dance Workshops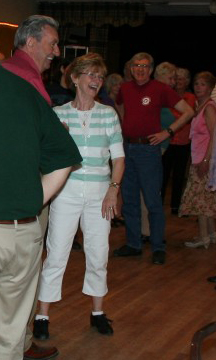 Irish Ceili and Set Dance Workshops sponsored by our Comhaltas organization are held from October through May at the following locations.
Canadian-American Hall with Teacher: Sally Harney
Tuesday evenings, 7:30PM
202 Arlington St., Watertown
All levels are welcome. The cost of this two hour workshop is $7
About Sally

She is the instructor for the Hanafin-Cooley Branch of the Comhaltas Ceoltoiri Eireann and has prepared and presented weekly dance workshops for the past twelve years. Her contribution to the success of set dancing in the Boston area has been enormous. Sally continues to volunteer each year at the Comhaltas tent at the festival for the Irish Cultural Center where new people of all ages are exposed and intrigued by the fun of Irish music and dance. [Source: http://www.harneyacademy.com/cms/node/7]
There are many other community Irish dances and classes that take place in the Greater Boston and New England area. For those events check the irishsetdancing.org calendar for a venue near you.
CCE Boston Music School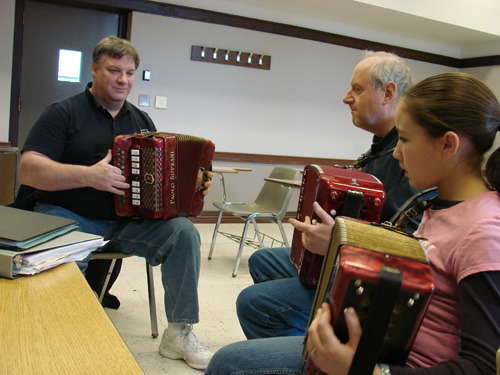 Boston Comhaltas Music School provides instruction in fiddle, flute, tin whistle, button accordion, guitar, bodhran, harp, tenor banjo, mandolin, singing, C/G anglo concertina, and uilleann pipes. The school is operated in affiliation with Boston College Irish Studies Program and the Harvard University Celtic Program.
For a brochure: Call (617) 863-0548. See the Music School website (http://www.ccebostonmusicschool.org) for more information on classes.
***********************************************************************
Boston Comhaltas Ceili Band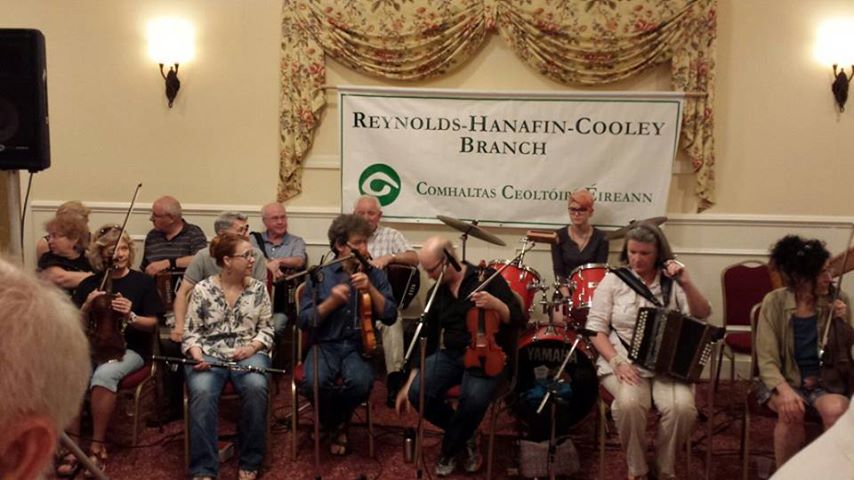 The pride and joy of the Reynolds-Hanafin-Cooley Branch! A group of dedicated and very popular musicians who perform throughout Massachusetts and beyond. To contact the band, call Tara Lynch at 617- 481-5503 or use our Contact Form.
See CCE Boston Ceili Band page for more information.
***********************************************************************
Irish Language Classes

Our Comhaltas branch is partnered with Cumann na Gaelige, the Irish language society of Boston, which offers classes in the Irish language at various locations in the area. This program provides opportunities for beginners as well as advanced speakers. Contact Cumann na Gaelige directly for venues, schedules, etc. at 617-244-7435, 781-769-0059 or 617-734-7472.
***********************************************************************
Other Events
There are many other local and international events in which Comhaltas members participate throughout the year. A Monthly Newsletter keeps you posted on these activities. Take a quick peek at what's coming up.