CCÉ Northeast Regional Hall of Fame          Inductee Fergus Keane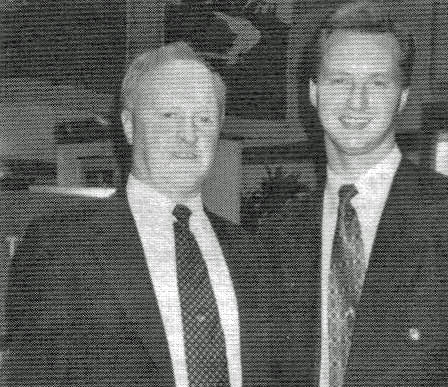 CCE Northeast Regional Hall of Fame Inductee
Fergus Keane – Accordion, Melodeon, Tin Whistle, Fiddle
John Keane – (flute)
Fergus Keane          ~~                John Keane
Inducted to its The Hall of Fame by
The Northeast Region of the North American Province – November 9, 2002
Early life
Fergus Keane (accordion, melodeon, tin whistle, fiddle) was born in Aughnish, Co. Clare to Patrick and Nora Keane. He came from a family rich in tradition and blessed with great musical talent. His father "Patin"was a legendary singer and musician, and his mother, Nora, was well known for her lilting and set dancing. Growing up, Fergus always accompanied his father when he went to play at house dances, weddings and funerals, and Fergus knew then, he says, that he wanted to follow in his father's footsteps, keeping traditional music alive.
At a young age, Fergus was taught the tin whistle by his schoolteacher Kieran Moylan, and he later picked up melodeon and fiddle—but accordion was what he enjoyed most. He spent endless hours listening to Kieran MacMathuna's radio program, gaining inspiration from Jimmy McGreevey, Raymond Roland, Joe Cooley, and James Keane.
Marriage and a family
Fergus married Maureen Conroy from Tiernee, Co. Galway, a box player herself Their three grown children—Fergus, Jr., John and Una—are all accomplished musicians. Fergus hopes his grandchildren will continue to celebrate their heritage through music and dance.
Boston and Larry Reynolds
In 1986, the year they immigrated to Boston, the family had the good fortune of meeting Larry Reynolds at the North American Convention. Fergus has been playing with the Boston Comhaltas, the Boston Comhaltas Ceili Band, and the Reynolds family faithfully ever since, and looks forward to sharing many more tunes with his great friend Larry for years to come.
*****************************************************************
Return to Hall of Fame
This Page  revised 2/20/2009