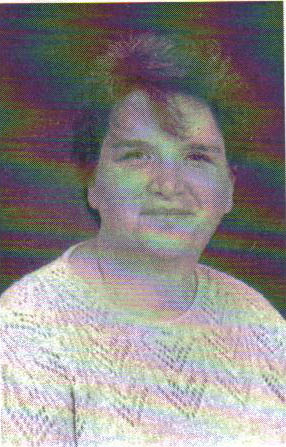 CCÉ Northeast Regional Hall of Fame      Inductee Tara Lynch
Button Accordion
1-Nov-2003
Tara Lynch – button accordion
inducted to its The Hall of Fame by
The Northeast Region of the North American Province – November 3, 2003
Early Life
Tara Lynch  was born in the Bronx, New York to parents Jerry and Betty (Hegarty) Lynch from Kilfenora, Co. Clare-Jerry an avid button accordion player, and Betty a singer. A grandfather, granduncle, aunts, uncles, cousins, and her father Jerry have all been associated with the music of Kilfenora and its Ceili Bands. Tara herself began on the accordion at age 11 when she, her brother Elwood, and her parents moved to Corofin, Co. Clare.
Teachers
Her principal teachers were her father Jerry, and Gus Tierney, former member of the Kilfenora, who taught her to read and write music. She has learned from all of the musicians on their different instruments and in their various styles, and-besides the Kilfenora style-has been especially influenced by Scots and by French-Canadian music: waltzes and marches, and playing with harmony. Tara played and taught with Gus Tierney, around Co. Clare, in under-18 ceili bands, with varying degrees of achievement in both CCE and Slogadh competitions. She lived in England about 6 years, playing out occasionally with her cousin Siobhan Lynch (banjo).
BACK IN THE USA
In 1991, Tara moved to central New Jersey, giving private lessons and occasionally traveling northeast to visit the Mike Rafferty Branch of CCE. Her parents, and Mike and Theresa Rafferty had told her about Larry Reynolds and CCE in Boston, and she already knew Seamus Connolly. So on Oct. 31,1998, when Tara moved to Boston to begin a new job with the Gillette Company, she partially unpacked and then by internet found the Boston CCE session scheduled for Nov. 1 in Watertown; so there she went the following night. She met Phyllis Reynolds just inside the door, and Phyllis sent her right to the bandstand where Seamus and Larry and all were playing. Tara describes her tremendous feeling of homecoming, greeting Seamus and meeting Larry for that first time, and hearing all of the musicians playing tunes she knew; she thinks she recalls the dancers doing a Corofin Set.
Teacher
The Irish Studies Program at Boston College was going strong under the direction of Seamus; and Larry and Seamus and the Boston CCE had the Boston Music School underway, with Jim Roach as its Executive Director. In 1999, Tara began teaching button accordion for the Music School (affiliated with Boston College's Irish Studies, and Harvard's Celtic Studies programs). In 2002, Tara assumed the role of Executive Director of the Music School.
Tara has recorded with the Naomh Eoin and St. Fachnan's Ceili Bands. For 26 years, in three countries and four CCE branches, Tara has belonged to Comhaltas. She helped to organize Hanafin-Cooley's hosting of the 2003 North American Convention in April, in Boston. She fondly remembers playing and singing with family members and friends in Ireland, at house parties held with a mixture of generations, music, song, dance, recitation, and chat-and wants to continue that tradition. For all their time, patience, encouragement, guidance and memories-to her parents, relations, and many friends encountered through the common bond of Irish music and tradition; and to music itself, for providing a source of rejuvenation in times of ill health-Tara expresses thanks.
**************************************************************************
Return to Hall of Fame
This Page was revised by Larry Reynolds 9/4/2008.