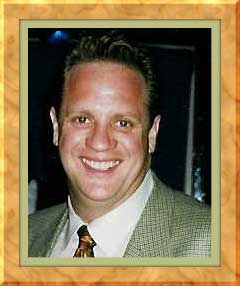 Sean Reynolds  –  Fiddle
Inducted to its The Hall of Fame by
The Northeast Region of the North American Province – November 9, 2002
Sean Reynolds
was born in Boston in 1961 to Larry and Phyllis Reynolds, one of their seven children. His earliest memories are fond ones—of sitting in his living room, tape-recording sessions of musicians who came to visit. At age 12 he began to play the banjo, later moving to the fiddle and at age 14 began lessons with Seamus Connolly, with an emphasis on playing by ear.
Young Sean and his brother Larry, Jr., competed as a musical duo throughout New England. During his college years, Sean hosted his own Irish music radio program. After college, he continued to play in his father's weekly sessions and others in the Boston area, and even began a session himself at The Kinvara Pub with flute player Michael Quinlan. Several years later, he and his brother Larry, Jr., began a weekly session at The Brendan Behan.
Since 1976, Sean has belonged to the Boston CCE branch, his fiddle bringing him to many places in the world—with his father and brothers, cousins and friends. He has played with fine bands in the Boston area — the Connaught Ceili Band, Tara Hill, The Boston Comhaltas Ceili Band, and others, recording with some of them. In 1984, Sean began working with Seamus Connolly and Larry, Sr. on their radio program and has since then co-hosted the program with his father.
Among his musical influences, Sean lists his father Larry as most important—in addition, of course, to his brothers Larry, Jr. and Michael, as well as musicians Seamus Connolly, Brendan Tonra, Jimmy (RIP) and Sally Kelly, Tommy Sheridan, Joe (Accordion) Burke, Andy McGann, Charlie Lennon, and more.
Over the years, Sean's interests in fiddle and bodhran, session playing, music broadcasting and in passing the tradition to his children have never waned.
Sean lives in Boston with his wife Sheila and their four beautiful children—Sean, Jr., Liam, Declan, and Brigid. He is very thankful to his family for understanding his love for playing traditional music. Sean and Sheila both hope to pass on to their children this passion for Irish traditional music for the generations to come.