CCE Northeast Regional Hall of Fame Inductee     Jimmy Hogan (Tin Whistle )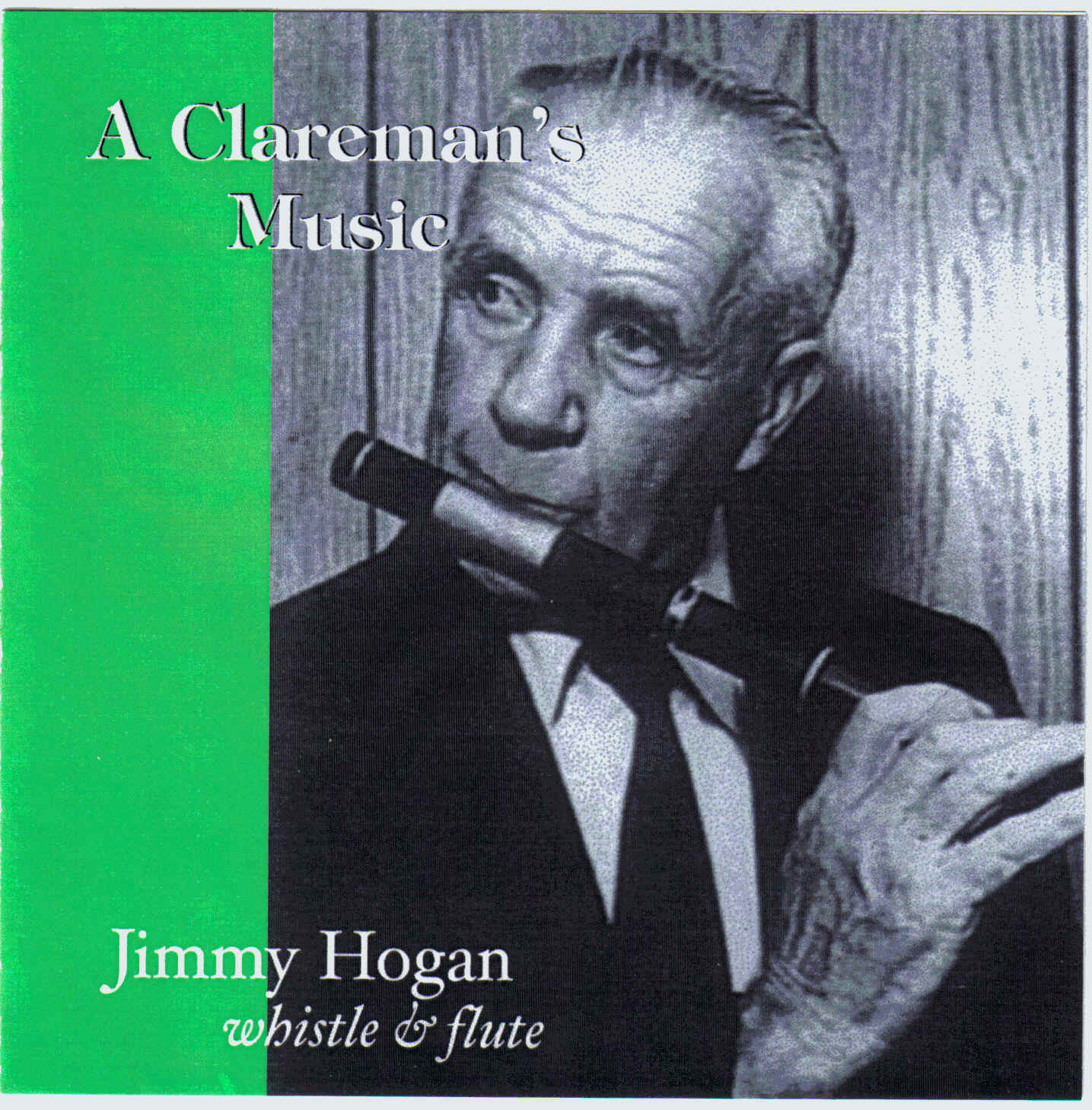 CCE Northeast Regional Hall of Fame Inductee   Jimmy Hogan (Tin Whistle )Inducted to its The Hall of Fame by the Northeast Region of the North American Province – February 20, 1999
Jimmy Hogan – RIP (d. 2007) – (Tin Whistle)
~ Hall of Fame citation to be added ~
About the CD: "A Clareman's Music"
Introduction by John Curran –  Jimmy Hogan plays Haste To The Wedding-The Connaughtman's Rambles
I am very pleased that we have been able to bring the music of Jimmy Hogan to you in this new CD, the first devoted exclusively to this man who has been playing traditional Irish music throughout his life. Jimmy's music truly expresses the richness of the music of his native Clare.
The production of this CD came about through Jimmy's own desire to share his music with others. When asked by Maureen Keane to tape a few tunes, he gladly did so at home in his kitchen. Later, Fergus Keane passed the tape along to David Lang who made a CD from it. This gave me the idea that perhaps a more extensive commercial recording of Jimmy's music should be produced. After discussing the idea with Beth Sweeney and Seamus Connolly of Boston College, it was agreed to do so. Additional tunes from archival recordings of Jimmy from the Irish Music Center at Boston College, as well as some music of Willie Mahon from the University of Wales at Aberystwyth, have been included.
I am delighted to have been involved in the production this CD and hope you will thoroughly enjoy the music of A Clareman's Music.
Larry Reynolds, Chairman
Comhaltas Ceoltoiri Eireann, Hanafin-Cooley Branch
[This article needs to be updated.]
Return to Hall of Fame