Jim Flynn, R.I.P.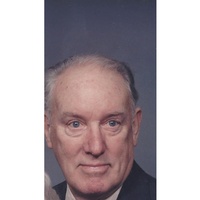 This week we lost a long-standing member of our Comhaltas Ceoltóirí Éireann community, Comhaltas Hall of Fame inductee (2007), Jim Flynn, a talented player of the  harmonica and Irish button accordion and an active member and supporter  of our organization.
Maureen Woods, in her email from the Danvers Set Dancers, put it beautifully in her notice, which I include below.  Maureen is an active set  dancer and assists Jim's daughter, set dance teacher Eileen Dugal, with communications for her Thursday night classes in Danvers. Our hearts go out to Eileen and Jim's family.
We Will Miss Him
"Sadly, I must let you know that the Irish music community has lost another great man. Jim Flynn passed away on April 12th. He was 98. An inductee into the Comhaltas Hall of Fame, he was still entertaining us with tune after tune on his harmonica up until a year ago. He was a true gentleman with a sharp mind and an amazing memory. That he reached just shy of 99 years is due entirely to the constant, loving and unwavering care of his daughter, Eileen Dugal. They shared a love of Irish music, dance and heritage and you could always catch the pride in Mr. Flynn's eyes when he gazed upon her. I will miss him, his firm hand shake and his stories from long ago. I know we all will."
Hall of Fame Inductee in 2007
Jim Flynn was honored for his contribution to Irish traditional music for accordion and harmonica. Read an earlier article by Larry Tormey on his induction into our Comhaltas Hall of Fame.
Funeral Arrangements
His wake will be held at the Stanton Funeral Home in Watertown on Thursday, April 19th, from 4-8 P.M. His funeral mass will be at St. Joseph's in Belmont on Friday, April 20th, at 9:00 A.M. Burial will be at the National Cemetery in Bourne at 1:45 P.M. Contributions in lieu of flowers in his memory may be sent to Boston Comhaltas Music School."
Memorial Contributions
We thank the family for naming our Boston Comhaltas Music School as an organization for contributions in Mr. Flynn's memory.
Contributions in lieu of flowers  in Jim's memory may be sent to Boston Comhaltas Music School c/o Michael Hickey, Treasurer, 100 Woodpecker Rd., Stoughton, MA 02072.
Here is his obituary. http://www.stantonfuneralhome.com/obituary/james-flynn