Jack  Conroy R.I.P.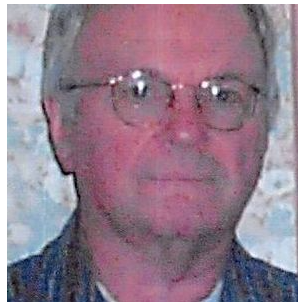 A long term  member of our Comhaltas Ceoltóirí Éireann community and Comhaltas Hall of Fame inductee (2004), Jack Conroy,  talented musician,  gifted teacher and  active member and supporter of our organization,  died in Milton on  November 9th, 2019. Playing since the '50's, he has left a footprint in the Irish community locally and abroad.   We celebrate him.  We mourn him.  And we offer our heartfelt condolences to his wife, Gail, his family, and friends.
Active Comhaltas Participant
The Reynolds-Hanafin-Cooley Branch has lost a friend and a true champion of traditional Irish music.  Jack played regularly at the Irish Cultural Centre in Canton, participated in many Gaelic Roots events at Boston College and helped with our Music School in an administrative role until ill health prevented him from doing so.
Jack was an accomplished accordion player as well. Here we share a video of himself on box with Brendan Tonra on fiddle, and Helen Kisiel on keyboard playing two jigs, "Farewell to Kennedy" and "Willie's Fiddle." They explain that "Farewell to Kennedy" was written after the assassination of JFK and "Willie's Fiddle" was a tune about Brendan's father's fiddle, which kept breaking and had to be fixed.
Hall of Fame Inductee in 2004
Jack Conroy  was honored for his contribution to Irish traditional music as a melodeon player.  Our former webmaster and active Comhaltas participant , Larry Tormey, wrote this article about him on his induction into our Comhaltas Hall of Fame.
Tributes From The Community
Jack Conroy was a versatile musician and a friend, mentor and teacher to many in the Greater Boston area. We will miss him.
Some have described Jack as "a treasure," "a great teacher," "inspiring," "one of my favorite players," "a wonderful player on the Irish-American D/C# box." A fellow musician commented, "His father played the G melodeon and ran a well-known watering hole.  Jack learned his music from a number of musicians including Jerry O'Brien (who also taught Joe Derrane) and Jack Diamond."  It is very likely that the accordion in this video is a Walters bought new in 1949, with help from Jack's father and Jack Diamond.
There will be many tributes by those who mourn his passing. Kieran Jordan, on learnng of Jack's death, shared the following sentiments on Facebook.
"Thinking of our friend Jack Conroy. These were sweet times and I cherish the memories. Céilís at Boston College, with Jack Conroy on the far left, Helen R Kisiel, Brendan Tonra, Michael Tubridy, Jimmy Noonan, Daniel Accardi, Seamus Connolly, and Shane Cornyn. I know that Sean Smith and Beth Sweeney were there too!"

"Jack was one of the first musicians I met when I came to Boston College as a student, and he always encouraged my old-style step dancing. Our conversations over the years were mostly about music, or his other passions — trips to Ireland, and cooking. In my darkest days with Lyme, Jack said he would pray for me, to have more courage. 'With a positive attitude,' he said, 'we can adapt to anything'.  He was dealing with ALS when he said that. I think of this often. Thank you Jack, and may you rest in peace."
Obituary and Funeral Arrangements
Jack's wake will be held at Murphy  Furneral Home in Dorchester on Thursday, November 14thth from 4-7 P.M.  His funeral Mass will be at St. Margaret's Church of St Teresa of Calcutta in Dorchester on Friday, November 15th, at 10 A.M.  Burial will be at the Cedar Grove Cemetery in Dorchester. His obituary follows:
http://jmurphyfh.tributes.com/obituary/read/John-F.-Jack-Conroy-107757861
Prepared by Maureen Conway, Secretary, and Eileen McClelland, Webmaster, November 13, 2019.