Music & Dancing at the Irish Cultural Centre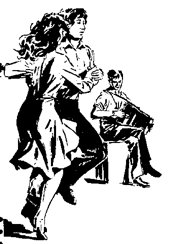 CEILI MOR
Saturday, November 4th, 8 PM – 11 PM
Admission $10
Music by
Tara Lynch & the Comhaltas Ceoltóirí Éireann Reynolds-Hanafin-Cooley Branch Ceili Band
Irish Cultural Centre of New England
200 New Boston Drive, Canton
Come and enjoy a great night of dancing and mingling with Comhaltas branch members from throughout the Northeast Region on the occasion of our Annual General Meeting (held during the day Saturday) and the Hall of Fame induction ceremony 6:30-8 PM (preceding the ceili). Coffee, tea, and refreshments will be served.
Please note, the time for the Hall of Fame Induction has been changed to 6:30 – 8 p.m.
Print a flyer! – caution using printed flyer: see note about updated starting time of Hall of Fame induction.
Update (Oct. 16, 2017): See related post about our Boston Comhaltas branch hosting the Northeast Region meeting and Hall of Fame induction the same weekend.