It's Time to Renew Your Membership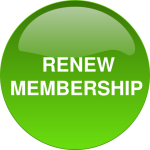 The Reynolds-Hanafin-Cooley CCÉ Branch has been in operation since 1976. Many of you know Larry Reynolds (RIP) was chairman since that time until his passing in 2012. I remember he took great pride in being one of the largest branches.
This year we are celebrating the branch's 40th anniversary. I want to express my heartfelt gratitude whether you are a longtime Comhaltas member, new to the branch, or considering joining or rejoining us.
Without your support we would not have an organization nor could we fulfill our commitment to be fully involved in the preservation, practice, and promotion of Irish culture.
Membership Goals
Here are but a few of the goals we strive to keep paramount:
♫ To create a closer bond among all lovers of Irish music and dance
♫ To promote Irish traditional culture in all its forms
♫ To encourage and support children learning music, song and dance
♫ To foster and promote traditional singing in both Irish and English
Membership is crucial to the branch's ability to keep active and vital. A strong membership enables us to keep going.
Benefits of Membership
Member benefits include a monthly newsletter to keep you well-informed of branch and community events, and Treoir Magazine which is published in Dublin, Ireland.
You can help us spread the word by encouraging others to become members. It really is an exciting time to be a Comhaltas member.
Become a Member or Renew Now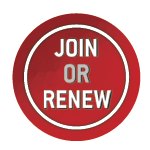 Please sign up and / or renew your membership today! Detach and fill out the membership form (print membership application here). Make check payable to CCÉ and mail both to Michael Hickey, Treasurer (address below).
Sincerely,
Tara Lynch, Chairperson
Reynolds-Hanafin-Cooley CCÉ Branch