CCÉ Northeast Regional Hall of Fame Inductee Michael J. Connolly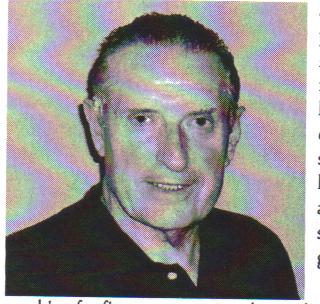 Michael J Connolly, Irish musician, was inducted to The Hall of Fame by The Northeast Region of the North American Province on November 3, 2003.
Michael J. Connolly
Inducted to its The Hall of Fame by
The Northeast Region of the North American Province – November 3, 2003
Early life and music
Michael J. Connolly (harmonica), the fifth of seven children born to John and Hannah Connolly, outside Ballyconneely, Co. Galway, became a musician at an early age. His father John, an accomplished accordion player, taught his son Michael both the tunes he knew and their names, and soon the two were playing at country house parties and for dances at area halls. In those days Michael walked or rode his bicycle many miles with his accordion strapped on his shoulder, often playing music all night and arriving home at dawn. Parties were frequent, and the music and dance were thriving, with some dancing of half-sets and sets in an easy-going way at most musical gatherings.
Immigration, an accident but  always music
In about 1957, Michael emigrated to England, working for five years near London and in Kent and sometimes Scotland, taking day jobs with various contractors, and meeting other musicians from great ceili bands at night in the pubs and dance halls. In fact, he was asked to play for a ceili his second night in England. Coming to Boston on Oct. 22nd, 1962, Mike settled in Watertown and began playing parties and dances. In 1966, he married Trudy Murphy, a schoolteacher from Watertown. And only four months later, in a very serious industrial accident, Mike lost both hands. As devastating as this was for him, Mike was still determined to play music. One of his sisters presented him with a six-key harmonica, made by an accordion company and having an accordion-like sound-starting him on a new adventure in music. He was also fitted with prostheses, and after many months of rehabilitation, resumed work full-time on computers with a large Boston company. Once again, Mike began playing music on weekends, at first with a folk group. In 1975 he started a showband, the Celtic Aim, playing at functions all over New England for sixteen years, and recording two successful albums: The Connemara Rose and What a Country. During the original Gaelic Roots Festival in Boston, Mike performed with fiddler Seamus Connolly and was the first musician recognized for his contribution to Irish music.
Interest in music strengthened…
His interest in Irish music has been strengthened over the years through Comhaltas and the tireless efforts of Larry Reynolds. Mike has been able to continue to play the tunes he learned in childhood, from his father. To this day, Mike says, when he plays a tune he likes to know its name. And he does find many old tunes played in the same way or slightly changed, but with different names given to them. He has been encouraged by the renewed interest in Irish music, and gratified to see how popular it has become among a widely varied group of people of all ages and heritage. He very much enjoys slow sessions where he can help teach new players some of the old times.
Family life
Mike and Trudy are leaving Watertown where they raised their three children, Patricia, Michael and Maureen. They'll be spending winters in Northport, FL, where Mike already has session musicians lined up, and summers in Osterville, on Cape Cod where Mike expects to continue playing at sessions in The Old Inn in Dennis.
This Page  revised 9/2/2008 by Larry Tormey
Update: 9/6/2016 See related post: Michael J Connelly, R.I.P.
Return to Hall of Fame