CCÉ Northeast Regional Hall of Fame Inductee Michael Hickey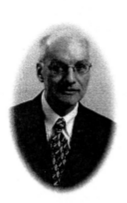 Introduction to Irish Dance
As the son of Irish America parents,  Michael P. (deceased) and Diane (Morrissette) Hickey and great grandson of Patrick Hickey (Graigue, Co. Tipperary) and Margaret Shea (Castletownbere, Co. Cork), Michael always enjoyed Irish music.  He attended many Irish dances in his native Rhode lsland during the 1980's when the Irish show bands played for fundraising events.  Friends suggested taking lessons to learn Irish dance.  He found an instructor teaching ceili lessons in Providence RI.  Through the introduction to ceili dancing, he was able to experience more live traditional Irish music.  A couple of people in that Providence group found the Comhaltas set-dancing in Watertown, and soon he began traveling to Watertown, Ma to learn set-dancing.  For several years he participated in the ceili dance classes at the Rhode Island Ceilidhe Club as well.  It is through the Comhaltas set dancing that he met his wonderful wife Jeanne.
Branch Leadership
Michael became a regular attendee at many Boston CCE events. He was tapped by Frank Kennedy to help plan the 1997 North American Convention held in Danvers, MA. At the request of Larry Reynolds, he has helped the branch with various tax and government filing issues. In 2001, Larry asked him to take over as treasurer, and he has served as one of the branch delegates to the Northeast Region CCE for the past several years.
Provincial Leadership
When Frank Kennedy became North American Provincial Chair, he asked Michael for assistance with another CCE project. Michael spearheaded the effort to obtain the non-profit status for the Provincial Council. He then worked with Jack Prendergast to collect data in an attempt (deemed unworkable) to obtain a group tax exemption for all branches. For the past 14 years he has assisted the North American Provincial Council Treasurer with meeting the province's tax filing requirement. In 2013, at the Provincial Convention   he received a Comhaltas North American Service award as an outstanding contributor from the Northeast Region. Michael has also served on the Advisory Board of the West Bay Regional CYO Center for more than 15 years.
Commuity
He is a member of Warwick Council #2295 Knights of Columbus, and served 11 terms as Treasurer.
First elected to Ward 4(Warwick, RI) Democratic Committee in 1984, holding that position until 2001, serving as Chairman for more than 10 years,
Member Ceildhe Club of RI.
Member of Reynolds-Hanafin Cooley Branch CCE
Graduate of Bryan College (now University), Smithfield, RI, BSBA '79 and MBA '90,
Certified Public Accountant employed by BlumShapiro, in the Providence, RI office.
Return to Hall of Fame