CCE Northeast Regional Hall of Fame Inductee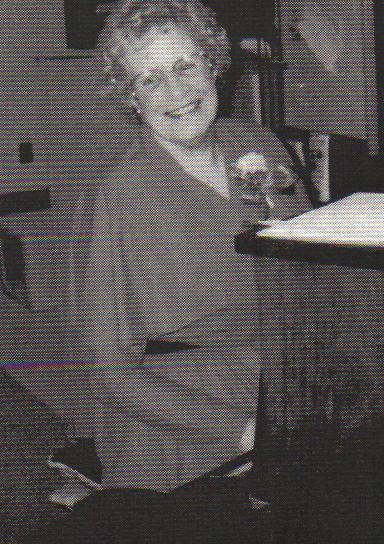 Kitty (Catherine) D'Entremont (piano)
Inducted to its The Hall of Fame by The Northeast Region of the North American Province – November 5, 2005
Kitty's Family
Kitty (Catherine) D'Entnemont was born Dec. 28, 1918 in Medford, Massachusetts, to Nora Maloney Glair and Martin Glair, both of Co. Clare. Her mother, from Doolin, and her father, from Liscannor, came from families of traditional musicians, sean-nos step dancers, and set dancers.
Both parents happened to emigrate near the area of Medford. Nora Maloney, a fine concertina player, was playing for a house dance, and Martin Claire, a wonderful dancer (who also played the Jews harp, the "trumpa") met while playing and dancing at a house party, and soon their new family life began in Medford.
Musical relatives often visited from Clare, including Uncle Denny Maloney, a dancer who played tin whistle, concertina, piano, and bodhran. New friends and neighbors joined the sessions on Sunday afternoons.
In 1918, Kitty was born—the fifth child in the family-on her mother's worst night of the Spanish flu. Her mother recovered, as did Kitty, and the Claire household thrived again, with classical, popular, and traditional music a great source of life by way of radio, television, and her mother's record collection, including John McCormack and Joe Derrane.
Kitty's School Years
Kitty was mostly self-taught on the piano, playing for sessions and as accompanist during her school years for choruses and school orchestras. Her parents often danced at the Hibernian Hall and others on Dudley Street in Roxbury-to bands like Joe Corbet and His Irish Minstrels. Kitty remembers playing piano at age thirteen for an Irish singer performing at the Hibernian Hall. Upon graduation from high school in 1937, she won a scholarship to the New England Conservatory of Music in Boston.
Dance Band
Through 1938 and 1939, Kitty played piano and bass fiddle in an all girl dance band. She played traditional music at home, and at the Hibernian Hall and the Clare Club, among others.
Marriage and Children
On February 6,1940, at St. Joseph's Church in Medford, she and saxophone player Edward D'Entremont were married. Their first daughter born on February 15, 1941, and three more lovely daughters since then, all have been singers and dancers, one even a song-writer and pianist.
Music is Central
Still, through these years, Kitty's Irish music was a special joy of her mind and heart, shared with family and friends visiting from Doolin, and musicians from Irish organizations in the Boston area. She even continued piano lessons with a former concert pianist, a Polish woman who had survived Auschwitz, and became a dear friend.
Travel to Ireland
Between 1968 and 2003, Kitty traveled to Ireland eight times, playing for and with relatives in Doolin. Cousins on both sides of the family, many of them musicians—cousins Micho, Packy, and Gussie Russell (RIP) whom she first met at O'Connor's Pub—all have been what Kitty calls a "delight of her heart."
Boston's Comhaltas Branch
In 1974, she joined the Boston Hanafin-Cooley Branch of Comhaltas under the fine leadership of Larry Reynolds. There she met and played with Gene Preston, Frank Neylon, and Mike McDonough from Ireland (all deceased), and with Jimmy Hogan, Helen Kisiel, Brendan Tonra, Fergus Keene, Martin Cunain, Tara Lynch, Seamus Connolly, and more.  From 1990 through 1993, Kitty played for Seamus's Gaelic Roots at Boston College.
The Music Plays On
Kitty continues to enjoy the CCE sessions, plays with a group of retirees in Lexington, Massachusetts, The Pryme Tyme Band, and loves her family, including twelve great-grandchildren, showing definite promises of musical talent. Life is full and good, thank God.
[Article researched and written by Larry Tormey, RIP]
Return to Hall of Fame