CCÉ Northeast Regional Hall of Fame
Inductee
 Frank Neylon
Francis (Frank) Neylon -Concert Flute – was inducted to its Hall of Fame by the Northeast Region of the North American Province on November 9, 2002.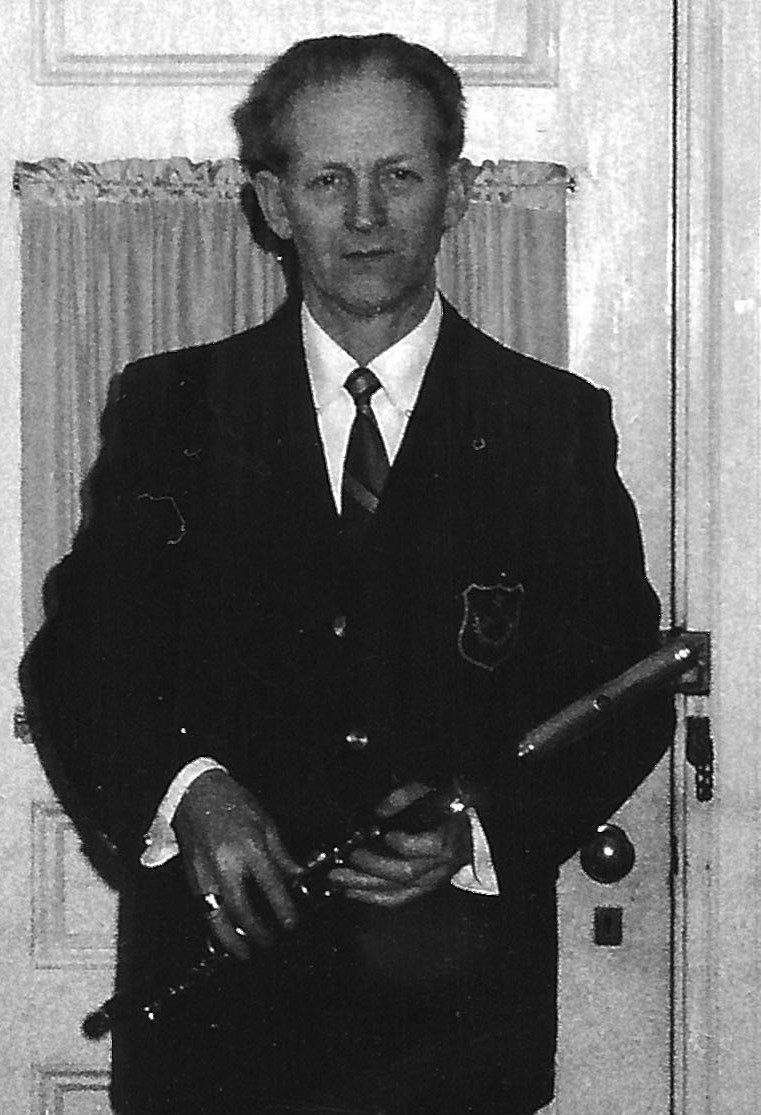 CCE Northeast Regional Hall of Fame Inductee 
Frank G. Neylon –  Concert Flute
Francis G. Neylon (1921-1983)
Early Life
Francis "Frank" Neylon was born in July 1921 in Kilnaboy, Co. Clare, Ireland of a musical family. He was a great lover of Irish music. He played the concert flute with the Kilfenora Ceili Band and also played on Radio Eireann while in Ireland. He came to the United States in July, 1949 and settled in Cambridge.
Not just a musician…
Frank was an avid Gaelic sports enthusiast. He refereed many soccer games and belonged to the American Soccer Association.
An accomplished Irish musician of the traditional school, self-taught and playing by ear, Frank won many medals at Feis in Boston and New York in the 1950's. While in the U.S. he played the concert flute with The Tara Ceili Band, The New State Ceili Band, The Connaught Ceili Band, and finally with Comhaltas Ceoltoiri Eireann. He recorded with Paddy Cronin, Joe Deranne, Jerry O'Brien in the early 1950's and Comhaltas Ceoltoiri Eireann in 1981. He resided in Somerville, MA, working for the First National Co. then the Boston and Maine Railroad until his death in December, 1983.
Family and Community…
Frank was also an active member of his local parish church, Saint Clement in Somerville, as well as a committee member of Boy Scouts of America Troop 71. He left a wife, Mary Patricia, and two children, Joseph and Mary Jane. He was a loving husband and father, a fine musician, and a true Irish gentleman.
Inducted to its The Hall of Fame byThe Northeast Region of the North American Province – February 19, 2000
This Page  revised by Larry Tormey 2/9/2010
Return to Hall of Fame