CCÉ Northeast Regional Hall of Fame Inductee Eamon Flynn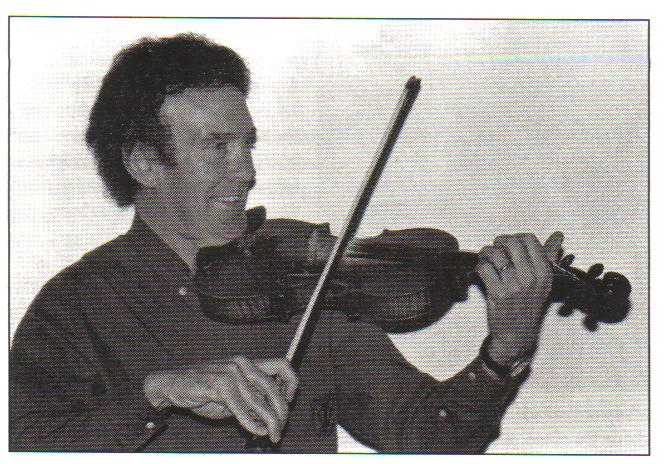 CCE Northeast Regional Hall of Fame Inductee
 Eamon Flynn  tin whistle/ fiddle/ button accordion Inducted to  The Hall of Fame byThe Northeast Region of the North American Province – November 5, 2005
Early Life and Influences
     Eamon Flynn, born in Mountcollins, Co. Limerick, began playing tin whistle at age six at family gatherings and sessions at Flynn's house, the musical house in the neighborhood, where the music ranged from traditional tunes and airs to Dixieland, and musicians often began to play at midnight and stayed all night. His mother Ellen Lenihan Flynn played concertina, and his father Jeremiah Flynn, and his brothers, played accordion. Martin Ward of Toumafulla taught Eamon to read and write music, and to play fiddle; by age twelve, he was playing fiddle and accordion. Besides local sessions, dances and concerts, Eamon eventually traveled throughout Ireland and England with popular music groups, playing the traditional music portion of concerts in pubs, dance halls, and on concert stages, and on television and folk radio programs in Ireland, Scotland, Germany, and Switzerland. He competed at many a feis and played in concerts and for dances with the All-Ireland Champion Brosna Ceili Band from Co. Kerry. Meanwhile, Eamon taught music privately.
Immigration
    In 1959, Eamon emigrated to the U.S., where he continued to play and teach, and began composing tunes of his own. Especially with the New State Ceili Band, Eamon played in Boston at Bill Fuller's New State Ballroom, with Mike McHale, Des Regan, Scan McGlynn, George Shanley, and Paddy Cronin—at City Center and Jaeger House in New York City, at Keaneland in Chicago, and in Baltimore and elsewhere. He also traveled with Boston area showbands, playing traditional music interludes in evenings of musical variety, including folk songs and rock-and-roll.
Always the teacher
    Since 1991, Eamon has lived in Vermont, teaching through residencies in the schools sponsored by the Vermont Touring Artists Program of the Vermont Arts Council and as an instructor in the Vermont Folklife Center Apprenticeship Program. He also has taught privately all of these years—a devotion he continues here and in Ireland where he lives for a couple of months each year in the family home in Mountcollins.
Retired but active
     Recently retired from the Touring Artists Program but still active in the Vermont Arts Council, Eamon lives in Lunenburg with his wife Vicky and their daughter Sarah who also plays fiddle. He still performs in concerts and for radio programs in Ireland and here in the U.S. Compositions of Eamon's are well known, among them, the "Mountcollins Jig," and "Ellen Davy's Reel," named for his mother (by her old family nickname).
    Eamon has made three recordings— Traditional Music of Ireland, An Irish Night in Vermont, and Down by the Glenside. And he still holds a central place in the lives of fellow musicians in the Northeast Kingdom of Vermont.
---
Return to 
Hall of Fame
                                                                                                                                   This Page  revised 9/3/2008