CCÉ Northeast Regional Hall of Fame Inductee Bill Black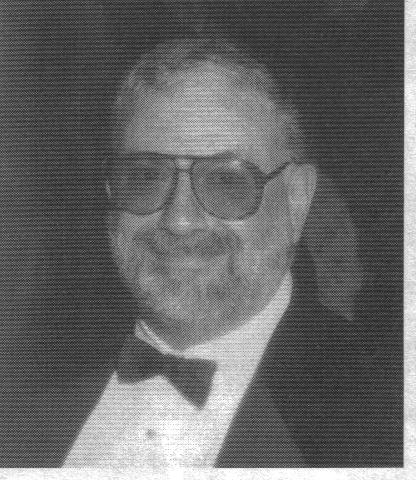 Bill Black, musician, was inducted to The Hall of Fame by The Northeast Region of the North American Province on November 9, 2002.
About Bill Black
Bill Black (banjo, guitar, composition), was born in 1944 and raised in Brooklyn; he graduated from St. Francis College and served in the U.S. Navy, including Naval Advisory duty in Viet Nam. Now retired from a career in deep-sea shipping, he lives in Falmouth, Massachusetts, has been married to his wife Patricia (Rogers) Black for 33 years, has two grown sons, Ted and Chris, and is active  in his parish and also in the Falmouth Homeless Prevention Fund, the Greater Falmouth Mostly All-Male Men's Chorus, and the Falmouth Fiddler's Association. With a band-leader father and a band-singer mother, Bill grew up loving popular music (George Gershwin, Irving Berlin, Rogers and Hammerstein, etc.) and began at age fifteen to teach himself the guitar.
Bill's Traditional Irish Music
He found his love of Irish music when he met his wife Patricia, a native of Dublin. Discovering first the Clancy Brothers and the Dubliners in the '60s, he found more traditional instrumental music at the Irish Arts Center in New York. Involved in traditional session life in the '70s in New York, he was one of the founders of the Eagle Tavern sessions that lasted into the mid-'80s. Bill's Irish traditional music career began with a specialty in guitar back-up; he added mandolin, bazouki and banjo over the years, playing both back-up and melody, and singing in both English and Irish.
From New York to Boston
In New York and Boston, Bill had many opportunities to play with the greats—Andy McGann, Joe Burke (accordion), Brian Conway, Mike Rafferty, Joannie Madden, John Whelan, Jerry O'Sullivan, Seamus Connolly, Larry Reynolds, and others. Presently a banjo player with the Boston Comhaltas Ceili Band, Bill plays at dances, concerts, and sessions throughout New England.
Founder three years ago of the traditional group Celtic Tide, Bill co-hosts the Sunday night traditional session at the Olde Inn in West Dennis, Cape Cod, and appears occasionally with a variety of musicians on local television.
Bill's Compositions
Another side of Bill s contribution to the music has been his life as a composer and collector of songs and tunes. Among his compositions are "Granny Quinn's Reel" recorded by Solas, "Hugh Smith's Farewell" recorded by Tony Smith, and "Camel's Hump" recorded by Skip Healey. "Ballad in the Traditional Style: For the Worcester Firemen," "Anthem for September 11th," and "The Fallen Towers," a commemorative composition for warpipes, have all been well received.  He composes and arranges for choral singing, has written a string quartet (Opus 34), and has also published a book of arrangements of harp tunes for classical guitar.
Bill Black has his own website http://www.capeirish.com; here you'll find links to the Irish Trad scene on Cape Cod.
Return to Hall of Fame