CCÉ Northeast Regional Hall of Fame Inductee Thomas Garvey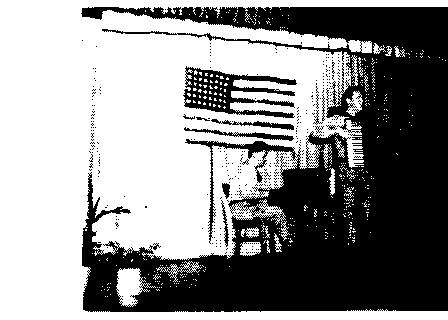 Tom Garvey playing the piano with Tom Walsh on accordion
Inducted to its Hall of Fame by
The Northeast Region of the North American Province – November 1, 2008
Early Life…early music influence
Tom Garvey was born Nov. 14, 1929 in Ballardville, Andover, Massachusetts—son of Mary Maria Lynch of Aughagrania, Drumshanbo, Co. Leitrim, and Patrick J. Garvey of Drumeena, Red Hills, Co. Cavan, who had come to work in the woolen mills of Lawrence, and worked later as a fireman at the Phillip's Academy. Music was often heard in the Garvey household—with Sunday and weekday radio broadcasts of Irish music in the Boston area; and the E. O'Byrne DeWitt Company's store selling musical instruments, record players, and recordings of Irish music made by the company, allowing customers to sample recordings, and promoting the recordings by sponsoring radio and live music programs. On a wind-up Victrola, Tom played his first piano and flute record, Scan OTVolan's "Good Old Mountain Dew." He graduated from St. Augustine's School in Andover; from Central Catholic High School in Lawrence, MA in 1948; and from the Stenotype Institute in Boston in 1956. Besides learning basic music theory from the Sisters of Notre Dame de Namur at St. Augustine's, Tom has been a self-taught musician—playing piano since grade 4, and learning more and more Irish music by listening to live music and by playing out.
In the Service …the music continues
A U.S. Army Veteran, Tom finished his basic training in June of 1952, and traveled to Ft. Lewis, Washington, before sailing for the Far East command. Wandering on the base, he stepped into an empty nondenominational chapel, saw a piano and sat down to play popular music, stopping for a moment to open a window in the warm room. Another soldier came in and asked if he might join Tom, went away to rent an accordion, and came back with one. The two men played some popular tunes—in great rhythm, Tom recalls—until the accordion player asked if Tom knew any Irish music. The two began to play, the music flowed—and so they entered a talent show together on the base that night—and won. The other man was Tom Walsh (RIP, button accordion, Burke-Curry-Seery CCE), and Tom and he were great friends ever since. At the time, the two friends were sent in different directions—Tom Garvey spending a month in medical school in Osaka, Japan; then stationed in Korea for a year, serving as a medical corpsman for six months prior to his assignment to a  M.A.S.H. unit. In the course of his service he was awarded the Combat Medical Badge and the Bronze Star. After their service, both men coming home safely, Tom Garvey attended Tom Walsh's wedding in Hartford.
Band affiliations
Back in Lawrence, Tom joined the Tara Ceili Band of Boston in 1958, playing in the dance hall district of Dudley Street, Roxbury, as piano accompanist—with Mickey Connolly, Larry Reynolds, Desi Regan, Frank Neylon, George Shanley, Brendan Tonra, and later, Terry Landers. He also played with all-time great area musicians such as Packy and Bill Linnehan, the Fahy brothers, Joe Joyce, Billy Caples, George and Joe Derrane, and Jack and Bill Connell. Tom remembers Joe Joyce (RIP) opening for the McNultys—being careful not to play any McNulty songs which Joe, of course, knew and loved to play and sing.
A member of the Boston Branch of Comhaltas since its founding in 1976 by Larry Reynolds, Pat Barry, and Billy Caples, Tom brought the Boston Comhaltas musicians to play for the area's first-ever traditional Irish St. Patrick's Day Mass—where Tom was organist then at St. Laurence OToole Parish, staffed by Augustinian Fathers. In addition to more than fifty years of playing music with Larry Reynolds and other friends, Tom has directed the annual St. Patrick's Day Radio Show on Station WCCM at 1110 AM in the Merrimac Valley for 23 years; and beginning some weeks ago, he has broadcast Irish music on the internet—weekly on Tuesdays, 9 to 10 a.m. This internet-only broadcast is available at www.1110WCCMAM.com; the station's toll-free call-in number is 1-877-687-8005. (Since its purchase from former sportscaster Curt Gowdy, the radio station has been owned by Patrick Costa and the Eagle Tribune Publishing Company.)
And now…
Presently, Tom lives in retirement at Andover Commons, in Andover, Massachusetts, playing his traditional Irish music on piano and organ at various churches, and freelancing at social events near his home.
This Page  revised 12/31/2008
Return to Hall of Fame