CCÉ Northeast Regional Hall of Fame Inductee John Curran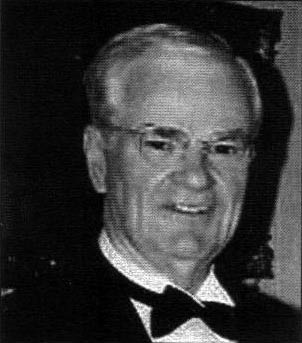 John Curran –  Sound of Erin Radio
Inducted to its The Hall of Fame by
The Northeast Region of the North American Province – November 4, 2006
From Co Kerry to Belmont, MA
John Curran –  Sound of Erin Radio – born in Waterville, Co. Kerry, John  was raised in Castletownbere and Crosshaven, Co. Cork. In 1955, at age 16, he emigrated to the United States and settled in Belmont, Massachusetts, where he became involved quickly in the Irish community. On a bus, going to night school, John met (Catherine) "Kitty" Ryan. They married in 1960, and have four children and now seven grandchildren.
Over the years, John helped found and has been active in dozens of Irish clubs, including the Hanafin-Cooley Boston Branch of Comhaltas. He has served as Public Relations Officer for the North American Province of Comhaltas and, in addition to his radio work, still helps the Boston Branch in many other ways.
The Radio Show
In the seventies, John joined three Irish friends on an Irish radio program, the Sound of Erin, airing for thirty minutes each week. The program grew and was for years America's only six-day-a-week, prime-time Irish radio program: Monday through Friday, 3 to 6 p.m. and Saturday from noon to 8 p.m.
To create a segment on Irish traditional music and song, John asked Larry Reynolds, Chairman of the Boston Comhaltas Hanafin-Cooley Branch, and Seamus Connolly, twelve-time All-Ireland Fiddle Champion, to collaborate and host the segment of the Saturday program. After their show was established, and Seamus left to become an Adjunct Professor of Irish Traditional Music and Director of the Celtic Music Program in the Boston College Irish Studies Department, Sean Reynolds, Larry's son and likewise a fiddler of note, took over as co-host with his father and remains so to this day. Sean's contributions add greatly to the program's continuing popularity.
In 2001, John expanded the program, hoping to broadcast Celtic Music farther, and around the clock, via the internet. Currently, Sound of Erin Celtic Radio Programs have listeners in all fifty of the United States and in over sixty-five countries. Now, including Larry and Sean, there are six program hosts presenting up to ten genres of Celtic music and song to over 600,000 loyal listeners per month, via radio to five of six New England States, and via the internet, constantly around the world. Now in its fourth decade, the program is second only to Gay Byrne's broadcast in Ireland which holds first place in the Guinness Book of World Records for on-air hours.
John's partner  and wife
John's wife, Kitty, who herself has served for twenty-four years as treasurer of the Boston Hanafin-Cooley Branch of Comhaltas, has been named an honorary life member of the branch. And John is quick to acknowledge that it is his wife Kitty's ongoing support that enables him to dedicate so much time to this successful and still growing avocation: www.soundoferinradio.com [note: check link and add link if still good]
Update: In Memoriam – John Curran (1938-2012)
Listen to some of John Curran's past radio shows courtesy of the Belmont Media Center.
***************************************************************************
Return to Hall of Fame
This page was revised by Larry Tormey 7/7/2013