Sad News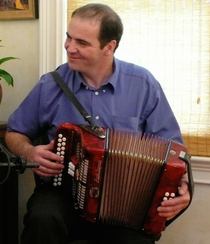 We are so sad to learn that Sean Gannon passed away on Wednesday. We extend our heartfelt condolences to Sean's family, friends, and fellow musicians.
Sean was a gifted musician. Many of us remember hearing him play at ceilis and other events.
Sean is the son of, John Gannon, who has played every Sunday at the Burren  for the afternoon Seisun, and step-son of Gerry Gannon, a regular set dancer in Sally Harney's class in Watertown. Sean's mother was Mary Coughlin, deceased. Sean is also the brother of Colm Gannon who moved to Ireland and opened Gannon's Music store in Galway.
The details on the wake and funeral are in the obituary below. May he rest In peace. He will be missed.
The following photo shows Sean on the right with his father John, on left, and his brother Colm, center.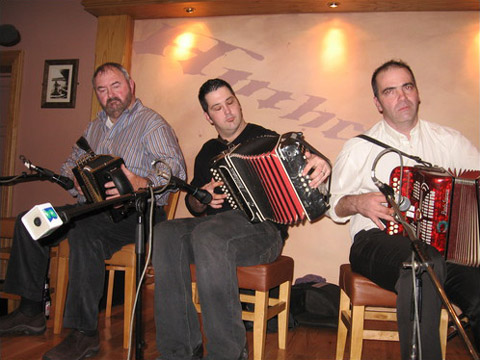 GANNON, Sean P. (John) of Dorchester on November 26, 2014. Devoted father of Niamh Gannon of Braintree. Loving son of John and his wife Gerry Gannon and his mother, the late Mary Margaret Coughlin. Caring brother of Colm and his wife Kelly Gannon of Dorchester and Maryann and Peggy Gannon. Also survived by many loving aunts, uncles, cousins, and friends. Active member of the Traditional Irish music community here and in Ireland. Sean will be forever in our hearts.
Visiting hours in the John J. O'Connor & Son Funeral Home, 740 Adams St. (near Gallivan Blvd.) DORCHESTER on Sunday from 3-7pm. Funeral in St. Mark's Church Monday morning at 10 o'clock. Relatives and friends are respectfully invited. Interment Cedar Grove Cemetery. [Obituary Source: O'Connor & Son Funeral Home]