Application deadline has been extended to June 30, 2018
Music School Scholarships
The Reynolds, Hanafin, Cooley Branch of Comhaltas Ceoltóirí Éireann offers five scholarship options that provide financial assistance to our CCE Boston Music School students: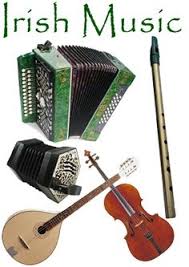 General Scholarship
General Scholarship Application  
Annie Mullen Memorial  Scholarship
For beginner to intermediate level students
Description
Annie Mullen, a longtime Boston, MA resident and native of the Connemara region in Ireland, enjoyed the traditional music and dance of her homeland.  She instilled this interest in her children through many trips to Ireland and incorporating those traditions into her family life.  Annie enthusiastically enjoyed listening to or dancing to this music.  After her passing in the summer of 2016, friends and family joined together to fund a scholarship in her memory.
This scholarship is available to beginner-intermediate level students enrolled in the CCE Boston Music School who look for the opportunity to further develop their skills in a program that complements what they are learning though our music school.
Click for Annie Mullen Memorial Scholarship application form.  
Frank Forde Memorial Music Scholarship
Frank Forde Scholarship Application
Larry Reynolds Memorial Scholarship
Description
An applicant for the Larry Reynolds Memorial Award should be a person under 21 years of age who participates in and contributes to the Irish Music/Dance/Song/Culture and Community of New England and is a member of the Reynolds-Hanafin-Cooley branch of CCÉ.  Previous winners may not apply again for 5 years.
Application
Applications accepted May 1st to June 15th.  Announcement of recipient will be by July 15th.
Larry Reynolds Memorial Scholarship Application
The Button Box Scholarship
Description
Coming soon
Application
Coming soon
How to Apply
Click on the links above for scholarship applications and specific rules for applying.