Are You Receiving E-Mails from CCEBOSTON.ORG?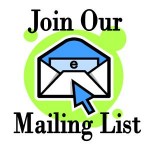 If you subscribe to our email list, you receive occasional emails from our group. We usually let you know about upcoming special events or even about a last-minute cancellation or sometimes we share other important news that we think you would be interested in hearing.
These are a few of our recent emails we have sent out to members and non-members who have joined our mailing list: recent e-mails.
If you are a dues-paying member of  the Reynolds, Hanafin, Cooley Branch of Comhaltas Ceoltóirí Éireann, you also receive a monthly newsletter with branch information,  including activities and news about branch members and community events. Members also receive a  subscription to Treoir magazine from our main organization in Ireland.  Read more about membership here.
If you are not receiving our occasional emails and would like to, subscribe here. Note that we are using an email list management service, MailChimp, to send our emails. Since our emails go through this service, the emails may end up in your spam filter or your social mail if your email client separates personal from social and promotional emails. Don't forget to check there. Of course, you may unsubscribe at any time or update your email preferences by clicking the link on the bottom of your email.