A chairde,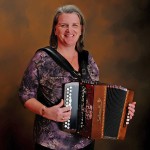 A lively group of set dancers and visiting musicians kicked off our September seisiun at the Canadian-American Hall in Watertown and everyone expressed their delight in seeing Phyllis Reynolds who stopped in to visit. Our next seisiun is Sunday, October 5th.
Letting you know, we are not having a seisiun on Sunday November 2nd as the Can-Am Club is holding their annual fundraiser. I encourage you to come along on that day to support them. Visit www.canadianamericanclub.com as details develop.
Hope to see many of you at the Irish Heritage Festival in Dorchester on Sunday, October 12th. Comhaltas will perform at 3p.m in the McKeon Post and 5:30 p.m. in Florian Main Hall. http://www.dorchesteririshheritagefest.com/2014-performers.html
Our Music School enrollment is very strong – especially youth involvement. There is a Trad Youth Exchange Program planned in November. We will match 15 young musicians in the Boston area to 15 musicians from Tulog Ceili Band in County Clare to learn tunes, play together, and pass along the tradition.
The Tulog group, led by renowned concertina player Mary MacNamara, will travel to Boston to visit and perform Nov. 5-10. We then plan to send 15 youths selected from our Realta Geala ensemble & beyond to Ireland in Feb. 2015.
The fundraising goal is $16,000 to help defray costs for our families. This is a worthy undertaking and we need your help! Kindly send Trad Youth Exchange donations to Michael Hickey, 100 Woodpecker Rd., Stoughton, MA 02072. Make check payable to CCE Boston Music School. We are a 501c3 Nonprofit Organization.
God bless everyone . . . Tara Lynch, Chairperson